There are different ways to communicate and also different means to establish this communication. When we think of clients, this is even more evident, since your audience can look for you in many communication channels. For this reason, it is important to know how to identify the best way to transmit your message to each person and each channel. Thinking about that, we select here the 7 main online channels that can help you in your business.
What are the communication channels?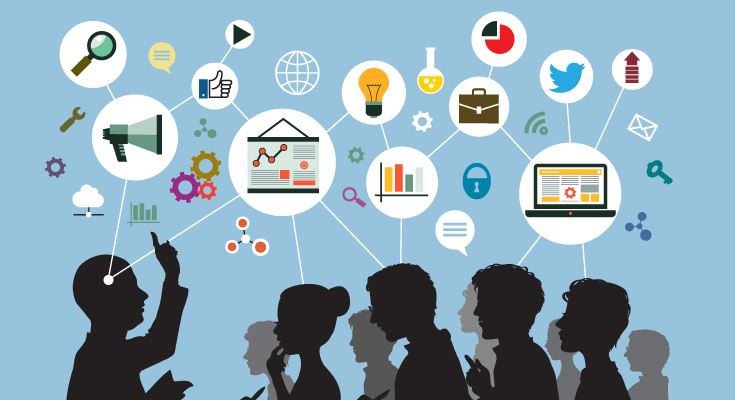 Communication channels are tools used by companies to establish a relationship with their audience and communicate with them. The channels enhance the experience between the client and the brand, strengthening relationship marketing and providing recognition to the company and impact on sales.
Through them you can:
Present your clients with a new product or service;
Keep people informed about everything related to your area of action;
Answer your questions and comments;
Share materials that can bring your audience closer to your brand.
Therefore, when choosing the channel you will use, it must be one that provides information, that helps your audience adding value and offering solutions.
Know what are the pain points, the doubts, the wishes, and the objectives of your consumer. In this way, you will be able to create useful content to establish a relationship with it.
What are the communication channels for?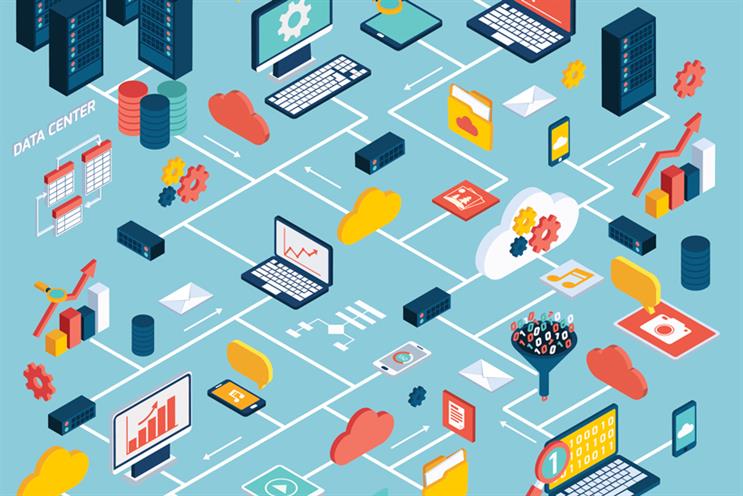 Communication channels help build and root your brand with your audience, intensifying sales, and helping you understand their behavior. They function as a bridge between you and your audience. Therefore, knowing how to work in each channel is as fundamental as choosing your buyer persona, because your digital marketing strategy will be built on that.
There is no specific channel that brings you a bigger and better result. Everything depends on your business and the profile of your customers. But since there are several communication channels, it is recommended that you be in more than one. In this way, the public will have more than one customer service option and you will have more opportunities to strengthen your relationship with them. Ideally, opt for a form of communication that is related to the culture of the company and that manages to dialogue easily and adequately in each channel.
You must be wondering what are the most used channels, right? Then let's start.
1. Social Media
Social networks are widely used as a strategy to strengthen the relationship with the customer, because they allow you to interact directly with the public, in addition to increasing their involvement with the brand. In it, you can respond to comments and offer relevant content in various formats, such as photos, videos, and texts. It is worth remembering that each audience in each network has different behavior. Therefore, it is necessary to create content related to each medium.
To learn more about the topic, read our post about types of content for social networks.
2. Blogs
This is the most used means to provide educational information on various issues. With blogs, it is possible to build a cycle of publications and create new ways of approaching your audience. The idea of the blog is to expose your knowledge showing not only the subject in which you have recognized authority but also covering general topics of interest to your audience.
When you offer educational content you create a relationship with your audience, as you answer their doubts about different issues related to the market. This also helps to transform you into an authority in your market.
It is important to keep the blog always updated. In this way, you create a dynamic, since your audience knows that you will always publish texts. That increases your visibility, loyalty to your visitors, and conquer the confidence of your client. In addition, there are several other strategies behind a blog, from the insertion of a banner with sponsored links to the inclusion of a space for questions and suggestions related to your business. It is worth exploring all these opportunities.
3. Email marketing
The email marketing is a communication channel that allows deliver personalized message for a base of leads and customers. This channel is widely used for its low cost, and for speaking directly with an audience that already showed interest in your business. You can use it both to talk about your brand, to send a promotion, give ads or offer rich content for your client. Today, there are various email triggering tools that automate the entire process, from creation to measurement of the result. One of them is the MailChimp , do not forget to know it.
4. Customer service
This sector, which is often the gateway for the user, goes beyond customer service to clarify their doubts and solve their problems. Quality care transforms customer pain point solution and can turn a defender of the brand. In addition to anticipating possible difficulties, through customer service you can identify bottlenecks and discover your main doubts and needs. You can offer this service via email, phone or chat.
The important thing is to have a qualified team, with a high level of knowledge about your business and to provide good service to your customers.
5. Videos
This format of disclosure that grew significantly in recent times is among the consumer favorites for the public today. Today, videos are not used only for entertainment or dissemination of products and services. They are also produced and thought for didactic and educational purposes. This type of content, in addition to being fast and attractive, facilitates the understanding of the message.
Just as the communication channels presented are important, so is creating a content marketing strategy for your video. Your audience needs to have a true experience that is interesting to take it to the main objective of the video, whether it is selling or reporting something.
6. Discussion forums
Widely used by online course students, the discussion forum is a digital channel focused on collective interaction. In it, all users manage to communicate and exchange experiences, both good and bad. It is exactly for this reason that it is interesting to be present in these communication channels, mainly if there is a forum about your business. Having knowledge of this, you can mediate the discussions on a certain topic, you can clarify doubts to enhance the understanding of the content, or even understand the problems of a dissatisfied customer.
7. External complaint channels
Since not everything is flowers, it is very common to have unsatisfied customers who claim your product or service in communication channels that you do not necessarily control. Web pages of claims services or customer service are used to show that dissatisfaction and it is important that you not only know everything that is being placed in them but also that you respond to complaints. Thus, you manage to understand your client and you can even take measures to change the perception he has of your business.
Why use more than one communication channel?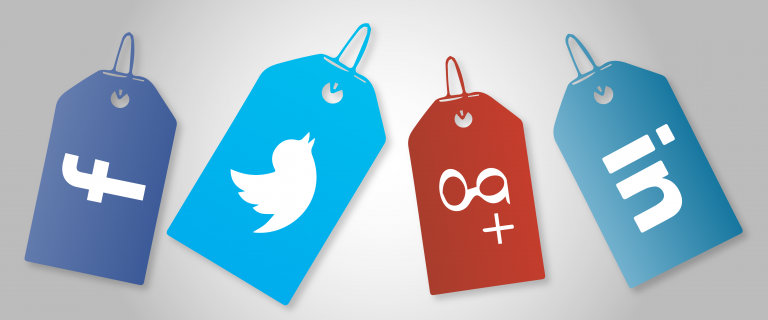 Choosing the appropriate communication channels for each situation is very important for the success of your business Believe us, you will have to use more than one channel, in the end, your audience can be in all of them and you will never know it if you do not use them. But if you work alone, or do not yet have a team that can help you in each channel, do not run trying to use them all.
It is important to answer questions and receive suggestions from your customers, and when you have many channels to communicate the task can be long and difficult to control.
Thus:
Define strategies
Observe all the communication channels used to keep them always up-to-date. It is important to post new content at least once a week and have an editorial calendar to help you in that.
Investigate
Stay updated! Create a daily reading routine to keep you informed of the main events of your digital market. That helps when it comes to producing your content.
Manage all your communication channels
It is very easy to forget about some communication channel, which will make your clients' messages accumulate. So that does not happen, create a management routine and verify all the comments that your business receives.
Identify your buyer person
The person is a fictitious character that represents your ideal client. She has all the characteristics of the people for whom you intend to direct your product or service. Unlike the target audience, when we create a person, we look for more detailed characteristics, such as habits, personality, desires and needs. The creation of the person will direct your product to the right people, in addition to showing which are the channels of communication with which your audience interacts more. This way, you will really understand where you need to be present to talk with your audience.